Boston Firefighters Battle 2 multiple alarm fires over night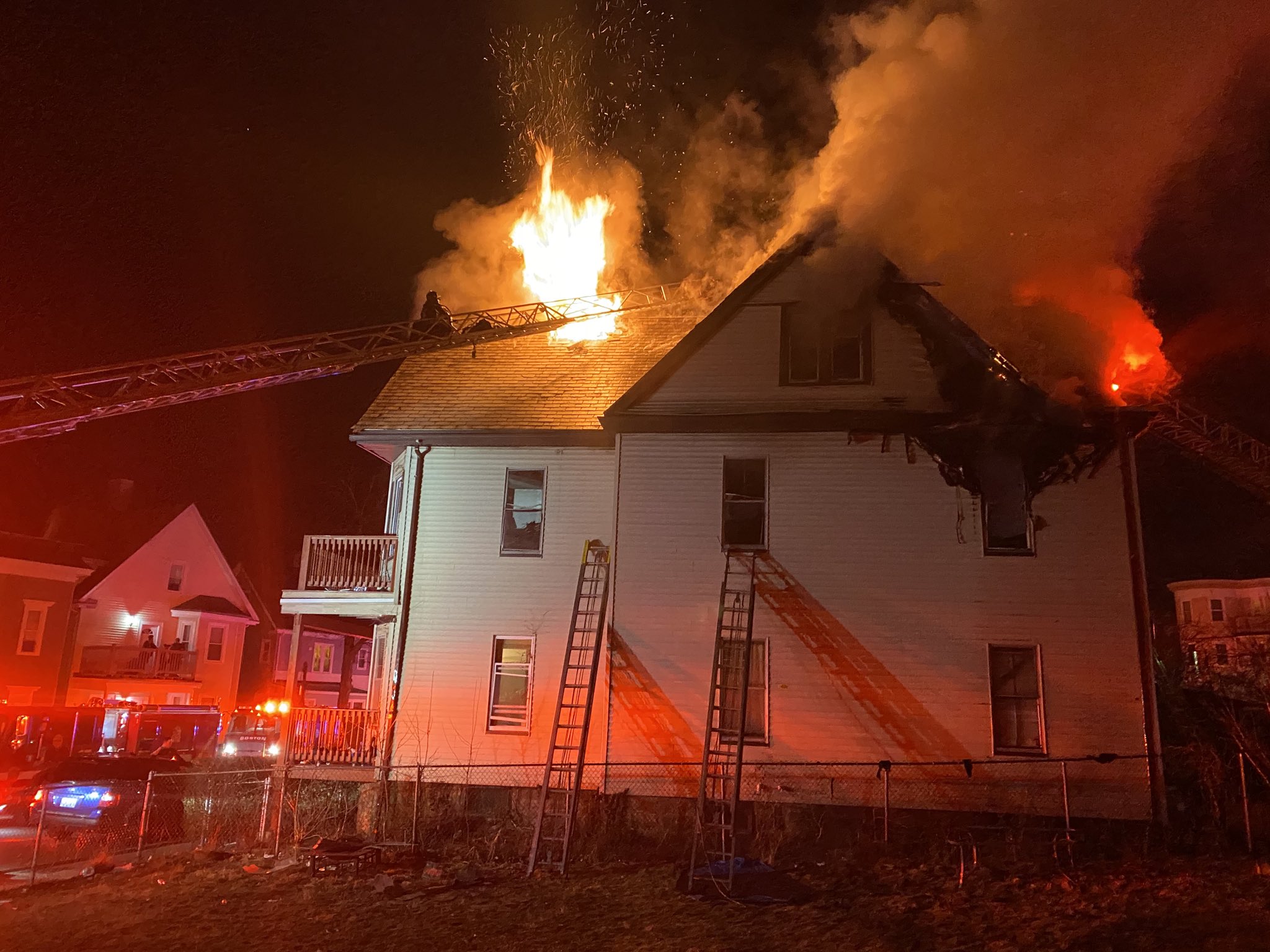 Boston Firefighters battle 3 alarm fire at 12 Stonehurst St District 7. 2 members went to local hospital for minor injuries.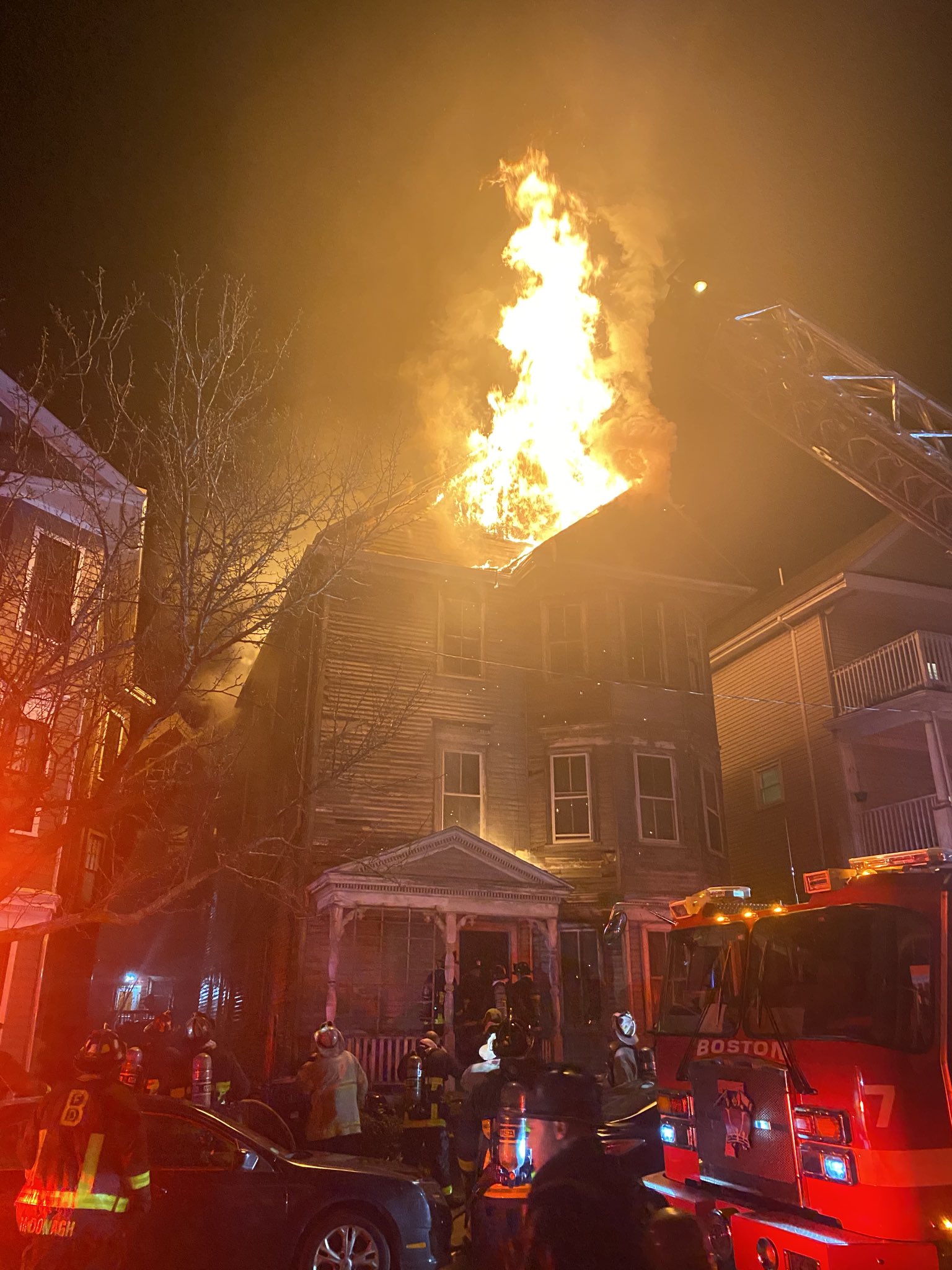 Later on that morning a 3rd alarm was transitted for a fire in a 3 story wood at 77 Romsey St in District 7.